Edgefield Concerts Seating Chart
Edgefield Amphitheater is a stunning location with scenic views and breathtaking acoustics that can be enjoyed by around 7,000 guests for most shows. For many events, this could be general admission only events where fans can dance and shout for their favorite performers across the massive audience space.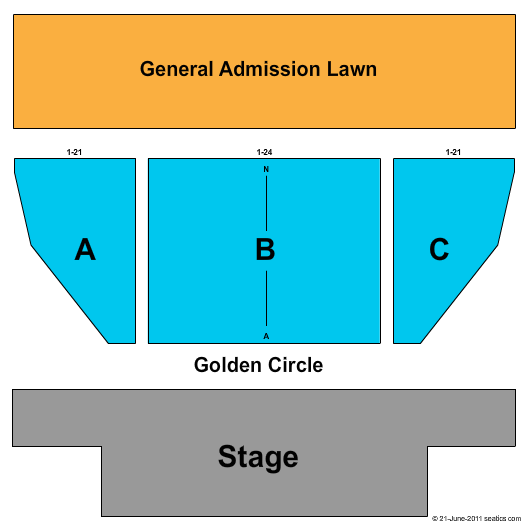 General Admission
Seating at McMenamin's Edgefield Amphitheater varies from show to show, and will either include a Reserved Area with General Admission, or be entirely General Admission. General Admission passes allow guests to bring a low profile, single chair or blankets/beach towels (no larger than 4'x6′). Please be aware that spaces are on a first come, first served basis.
Guests are asked to be considerate of other concert-goers: Please do not reserve more space than needed on the lawn, and refrain from any physically dangerous or offensive conduct. Staff members reserve the right to condense parties and/or reseat patrons when events are crowded. In the event that guests are encouraged by artists to stand for the duration of a performance, please continue to be respectful of your fellow guests – do not stand on seats or any other building structure.
Reserved Seating
Often times, seating includes a reserved seating area directly in front of the stage. These ticket holders are assigned their own seats so they do not have to stake out a spot on the lawn. See specific concert descriptions to determine if reserve seats are available. Otherwise, the show is general admission.
Accessible Seating
All shows have an area for mobility disabled guests that has limited seating, offered on a first come, first served basis.