Edgefield Concerts Seating Chart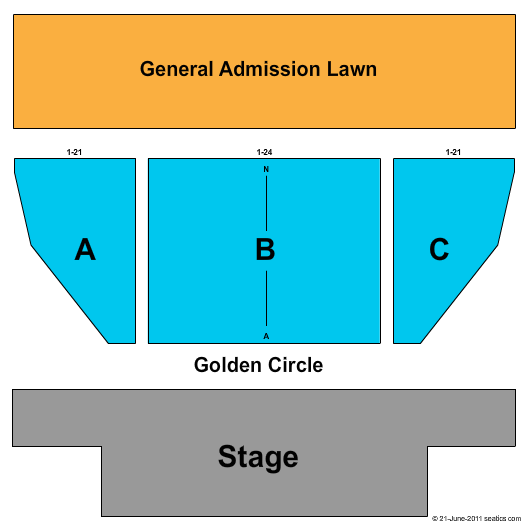 Seating at McMenamin's Edgefield Amphitheater varies from show to show, and will either include a Reserved Area with General Admission, or be entirely General Admission. General Admission passes allow guests to bring a low profile, single chair or blankets/beach towels (no larger than 4'x6′). Please be aware that spaces are on a first come, first served basis.
Guests are asked to be considerate of other concert-goers: Please do not reserve more space than needed on the lawn, and refrain from any physically dangerous or offensive conduct. Staff members reserve the right to condense parties and/or reseat patrons when events are crowded. In the event that guests are encouraged by artists to stand for the duration of a performance, please continue to be respectful of your fellow guests – do not stand on seats or any other building structure.
All shows have an area for mobility disabled guests that has limited seating, offered on a first come, first served basis.